Holland Charter Township Parks & Recreation is excited to announce that our very own Recreation Director, Darrin Duistermars has been selected as the recipient for the Michigan Recreation & Parks Association Fellowship Award for 2021.
The mParks Fellowship Award is presented to a member that embodies the core values of the profession in parks & recreation, demonstrates the highest level of performance in their job duties and maintains a commitment to mParks and its membership for a minimum of 20 years.
It is rare nowadays that a professional in the Parks & Recreation field begins their employment and stays within the same organization throughout their career. Our very own, Darrin Duistermars has been with Holland Charter Township as the Recreation Director since June of 1991. He celebrated 30 YEARS this year with us. However, his employment here started in 1986, when he was in college, it was his first job painting fire hydrants. During the summer months he worked through college doing important jobs such as prepping softball fields, umpiring, etc. This means he has been with us for 30 years as the Recreation Director, but 35 years total!!
Whether Darrin is spearheading an important project for Holland Charter Township, volunteer coaching a youth sports team, officiating or umpiring a game, being heavily involved in mParks, announcing at an athletic event, presenting at a special evening, singing the national anthem to the delight of many, being a strong supporter of USA Softball or just being himself watching anything Star Wars related… Darrin is an extremely well respected Parks and Recreation professional who has made a lasting positive impact of the residents of Holland Charter Township, Ottawa County, State of Michigan and beyond.
Congratulations Darrin!
Helder Park Tennis Courts are now open! The project is completed and we are excited to have 6 new pickleball courts and 2 new tennis courts at Helder Park.
More information about Helder Park HERE.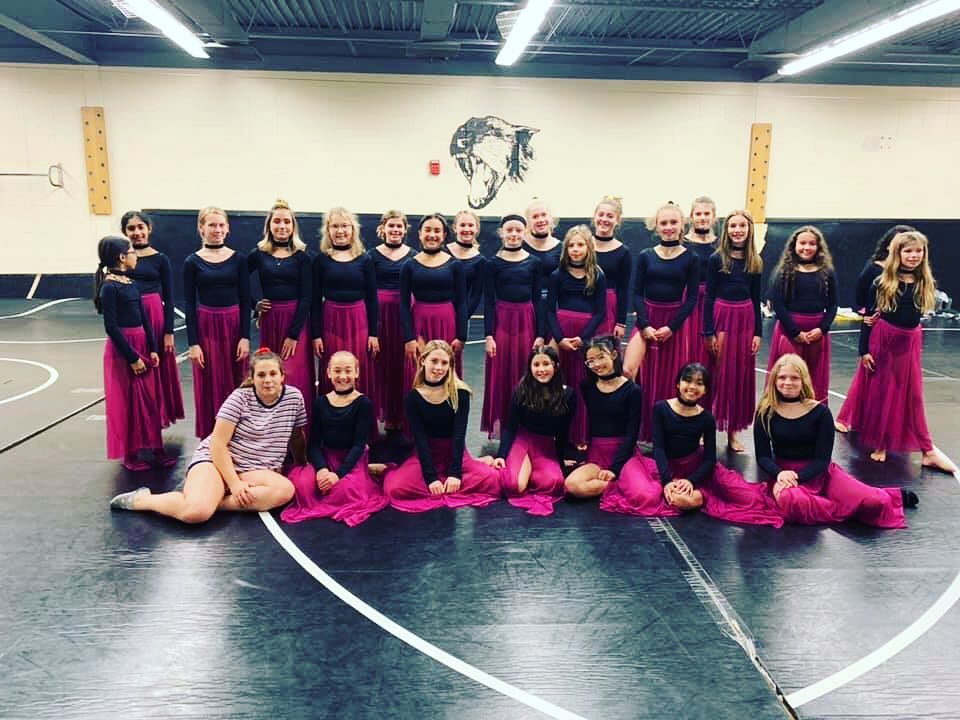 The Holland Township Recreation Department Fall & Winter programs for 2021 - 2022 are now available for registration online immediately!!
Please visit the Holland Township Recreation website at www.hollandtwprec.com for more program details & information, registration deadlines, online program registration, special event details & more.
CLICK HERE to register online.
*ALL program registrations will go through our online registration system.*
Program Offerings:
3rd & 4th Grade Girls Basketball
5th & 6th Grade Volleyball
Middle School Girls Basketball - FALL
5th & 6th Grade Girls Basketball
Intro to Basketball Classes
Elementary School Competitive Dance
Middle School Competitive Dance
2022 Daddy Daughter Dance
*Grades are based on 2021 - 2022 school year.*
*Recreation Program Scholarship are available for those who qualify.*
If you have any questions or comments, please contact the Holland Township Recreation Department
via email at This email address is being protected from spambots. You need JavaScript enabled to view it. or via telephone at 616.395.0178.
Effective immediately, the public will be required to wear masks when inside Township facilities. If you need a mask, one will be provided to you.
Ottawa County data indicates that the community is now defined by CDC as having "high" transmission. Ottawa County moved from "substantial" to "high" transmission in just a matter of days, we should not let our guard down. Masking, vaccinating, handwashing, and social distancing remain important and recommended.
Thank you for your cooperation.