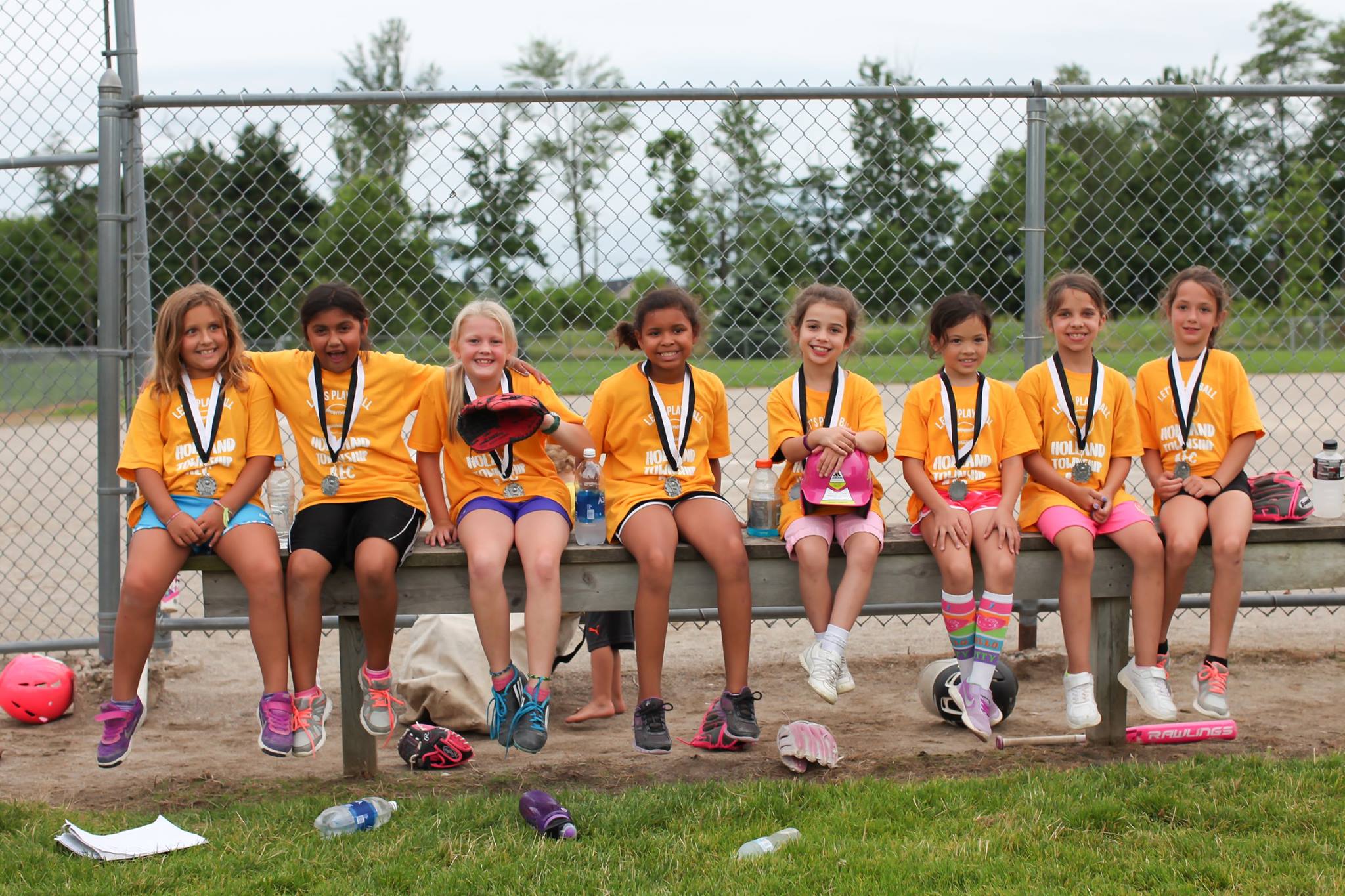 The Holland Township Recreation Department Summer & Fall Programs for 2021 are now available for registration online!
Please visit the Holland Township Recreation website at
www.hollandtwprec.com
for more program details & information, registration deadlines, online program registration, special event details, and more.
*All program registrations will go through our online registration system.*
Summer & Fall Program Offerings:
Youth Rocket Football
Youth Flag Football
Rocket Cheerleading
Middle School Sideline Cheerleading
Summer Softball Sandlot Program
Middle School Summer Volleyball League
Intro to Basketball - Summer
3rd - 6th Grade Summer Basketball Program
Elementary School Dance Summer Clinics
Middle School Dance Summer Clinic
Intro to T-ball - Little Sluggers
Intro to Flag Football - Tiny Tacklers
*Grades are based on 2021 - 2022 school year.*
*Recreation Program Scholarship are available for those who qualify.*
If you have any questions or comments, please contact the Holland Township Recreation Department via email at
This email address is being protected from spambots. You need JavaScript enabled to view it.
or via telephone at 616.395.0178.
Be sure to stay up to date with Holland Township Recreation by "LIKING" our Facebook Page & following us on Twitter and Instagram. You will have access to up-to-date program information, announcements, cancellations, registration reminders and more!!
LIKE US on Facebook @ www.facebook.com/hollandtwprec
Follow Us on Twitter & Instagram @hollandtwprec
Holland Township Recreation Department
353 North 120th Avenue
Holland, MI 49424
616.395.0178
This email address is being protected from spambots. You need JavaScript enabled to view it.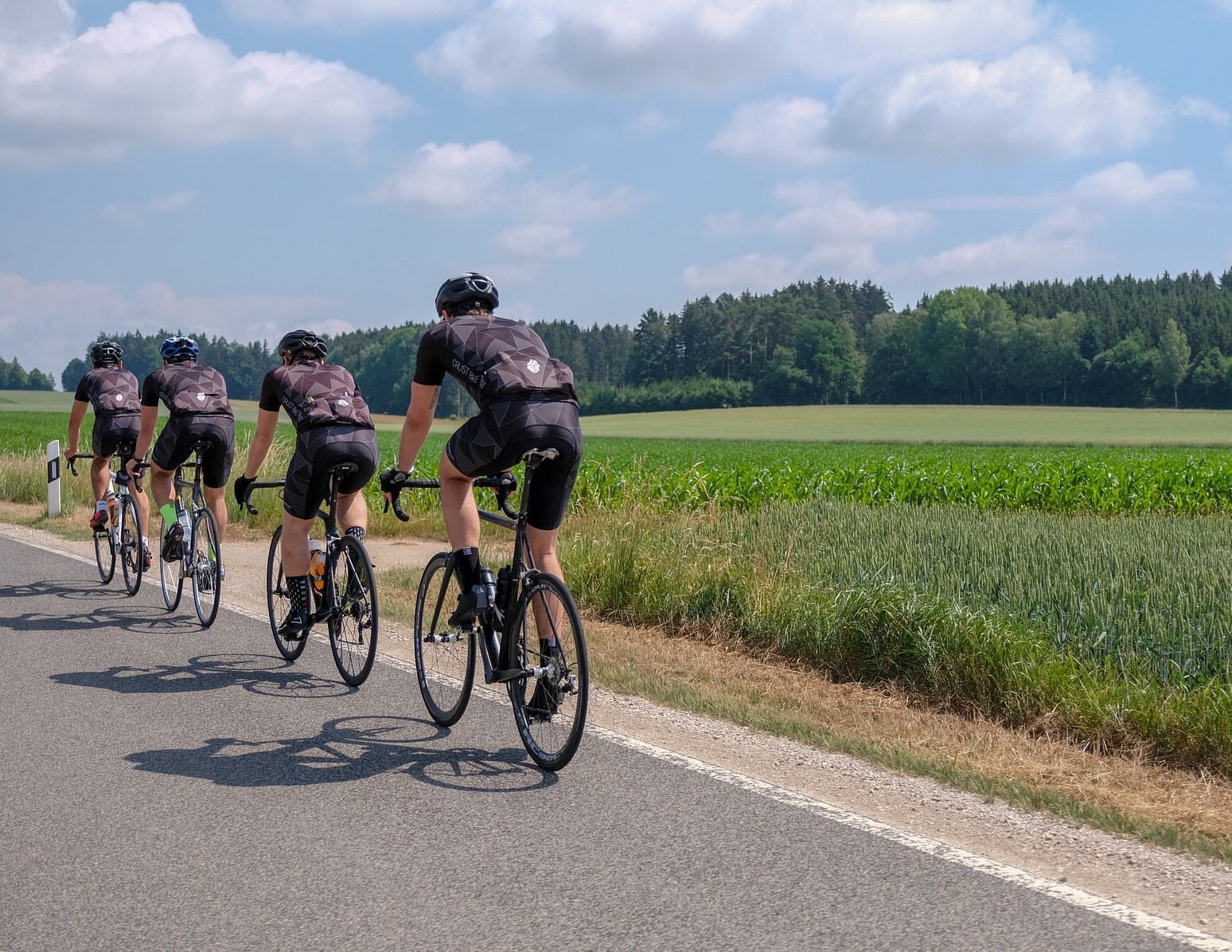 With summer well underway, more cyclists are on the road. Bicycles on the roadway have the same rights, and responsibilities, as motorized vehicles. There are many things both motorists and cyclists can do to avoid an accident. Cyclists are encouraged to use bike lanes or bike paths when available, and of course, everyone - at every age - should wear a bicyle helmet.
The Michigan State Police Office of Highway and Safety Planning has posted the following:
Bicyclists Should:
Ride with traffic and follow the rules of the road.
Use hand signals when turning or stopping.
Obey traffic signals, signs, and markings.
When dark, a white light on the front and rear red reflector are required.
Ride on the trail, paved shoulder, bike lane, or bike route.
Be visible: wear appropriate high visibility safety gear, including a helmet.
Watch for debris that might make you fall or swerve.
Watch for turning traffic.
Ride no more than two abreast.
Drivers Should:
Give at least 3-feet when passing bicyclists.
Obey traffic signals, signs and markings.
Yield to bicyclists as you would motorists and do not underestimate their speed. This will help avoid turning in front of a bicyclist traveling on the road or sidewalk, often at an intersection or driveway.
Avoid distractions.
Obey the posted speed limit.
Stay alert and take extra caution at intersections, especially when making turns.
In parking lots, at stop signs, when backing up, or when parking, search your surroundings for other vehicles, including bicyclists.
To avoid "dooring" a bicyclist, never open a car door without first checking for passing traffic. One example of checking for traffic is the "Dutch Reach." This method involves the driver of a vehicle using their right hand to open their door, not their left hand. This naturally puts the driver in position to check both in front and behind for approaching traffic.
Remember, share the road, so everyone can make it home safely!
A few dog park reminders:

- Clean up after your dog in grass areas and on the sidewalks. Please refer to the ordinance or contact us if you have further questions. All Township parks have pet waste bins for your use.
- Keep all dogs on a leash while in Township parks.
- All Township dogs must be registered.
Holland Charter Township wants to help make your dog park a success. For emergencies, dial 911. For aggressive dog issues, call Ottawa County Dispatch at (800) 249-0911. For dog park maintenance, call the Parks Department at (616) 399-5496.
Thank you for your cooperation.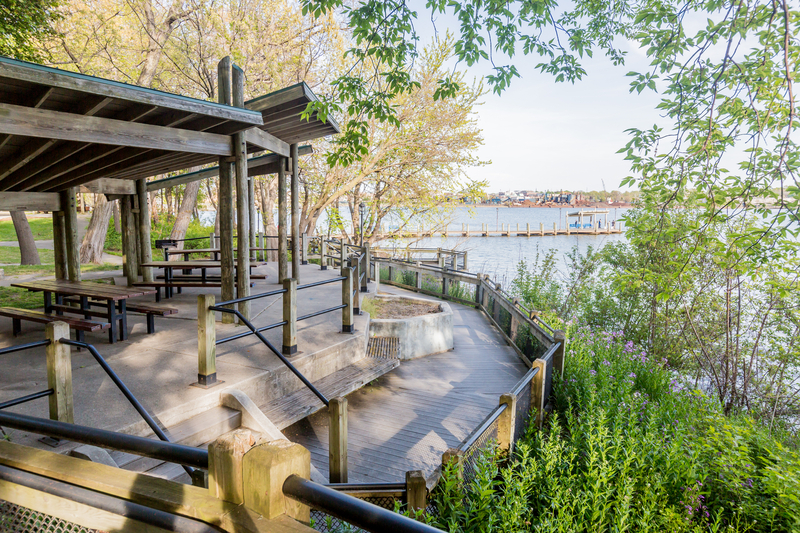 Enjoy Holland Township Parks this summer!
Over the past year, Holland Charter Township has continued to enhance our parks to offer our community a wide variety of beautiful spaces and facilities to enjoy!
Updates to athletic fields, courts, and equipment have been made at several parks.
Beechwood Park offers excellent options for those looking for a game: new basketball hoops, a newly surfaced basketball court, and newly surfaced pickleball courts. Hawthorn Pond Natural Area is perfect for connecting with nature, and is open year-round for fishing. Hawthorn Pond has recently been stocked with over a thousand bluegill and bass. Howard B. Dunton Park has refurbished boat launch docks, which are already being enjoyed by boaters on Lake Macatawa. Helder Park has undergone an infield renovation at the softball field. One of the most dramatic improvements this year are the new lights at the Quincy Park ballfields. Additionally, both Helder Park and Quincy Park now have AED's available at the restroom buildings.

As summer approaches, we encourage you to take advantage of these wonderful spaces, and enjoy time outdoors with your family and friends! For more information about any of our parks, select one of the links below.
The Holland Township Recreation Department Spring & Summer programs for 2021 are now available for registration online immediately!!
Please visit the Holland Township Recreation website at www.hollandtwprec.com for more program details & information, registration deadlines,
online program registration, special event details & more.
* ALL program registrations will go through our online registration system on this site including Little League.
Spring & Summer Program Offerings:
OUTDOOR Spring Dance Program
Boys Little League Baseball Leagues
Girls Little League Softball Leagues
Boys & Girls T-ball
Boys 1st & 2nd Grade Coach Pitch Baseball
Girls 1st - 3rd Grade Coach Pitch Softball
Girls 4th - 6th Grade Coach Pitch Softball
Girls Middle School Softball
Girls 7th & 8th Grade Lacrosse
Girls 5th & 6th Grade Lacrosse
*Grades are based on 2020 - 2021 school year.*
*Recreation Program Scholarship are available for those who qualify.*
If you have any questions or comments, please contact the Holland Township Recreation Department
via email at This email address is being protected from spambots. You need JavaScript enabled to view it. or via telephone at 616.395.0178.

Be sure to stay up to date with Holland Township Recreation by "LIKING" our Facebook Page & following us on Twitter and Instagram.
You will have access to up-to-date program information, announcements, cancellations, registration reminders and more!!
LIKE US on Facebook @ www.facebook.com/hollandtwprec
Follow Us on Twitter & Instagram @hollandtwprec
Holland Township Recreation Department
353 North 120th Avenue
Holland, MI 49424
616.395.0178
This email address is being protected from spambots. You need JavaScript enabled to view it.